New Machine-Automatic Nylon Zipper Coil Forming Machine
Jun 08,2023 | QLQ zipper solution supplier
As a high quality zipper manufacturing and processing manufacturers, automated zip machine with the development of the market more and more zipper machine also more and more intelligent zip machine, the market zip machine manufacturers brand also a lot; how to choose long chain zip production machine, also become a lot of zipper manufacturers consider the problem, QLQ in the zip industry for 20 + years, from the mold zip parts, to zip manufacturing machine has a deep technical We have been in the zipper industry for 20+ years and have deep technical skills from moulds and zipper parts to zipper manufacturing machines.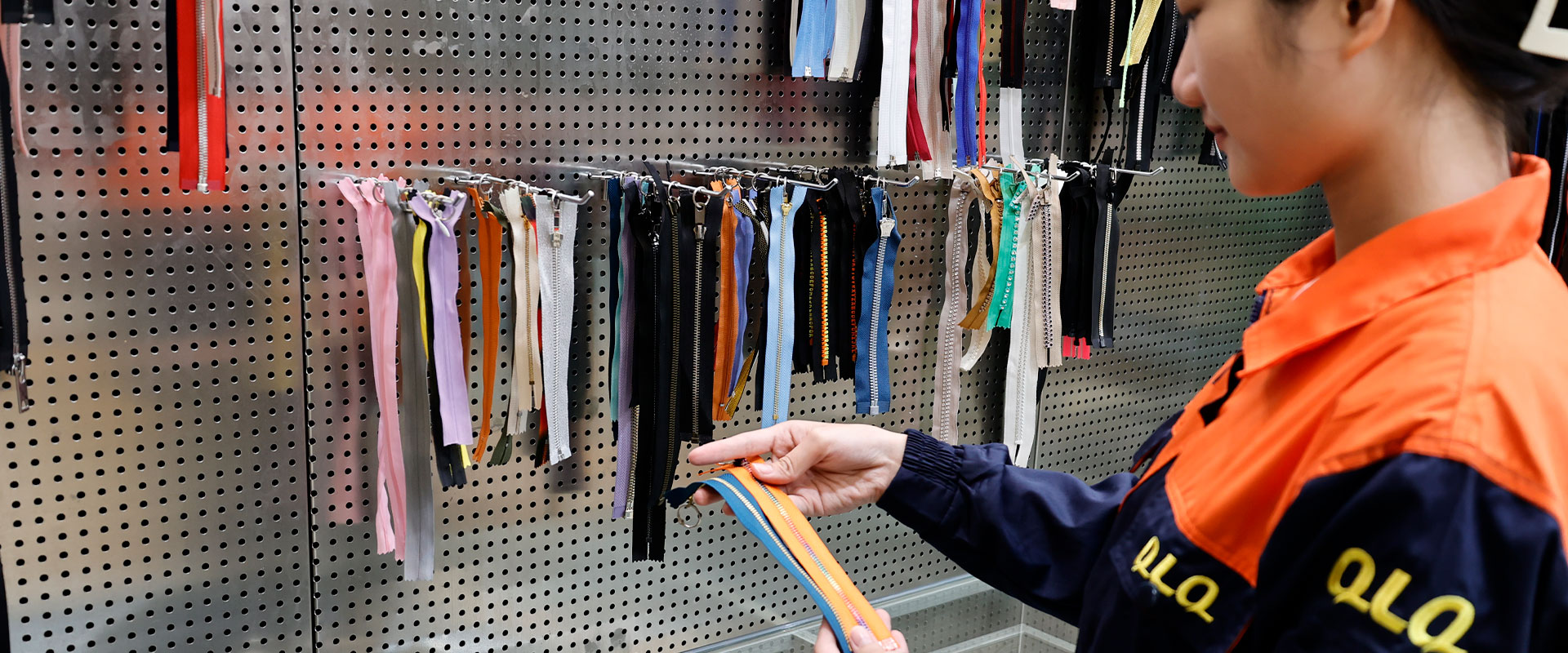 We will provide our customers with a complete factory set-up solution, as well as a one-stop service for zip manufacturers, including machines, technology, materials, after-sales service and training, etc. We also provide finished zips for garment factories in large quantities.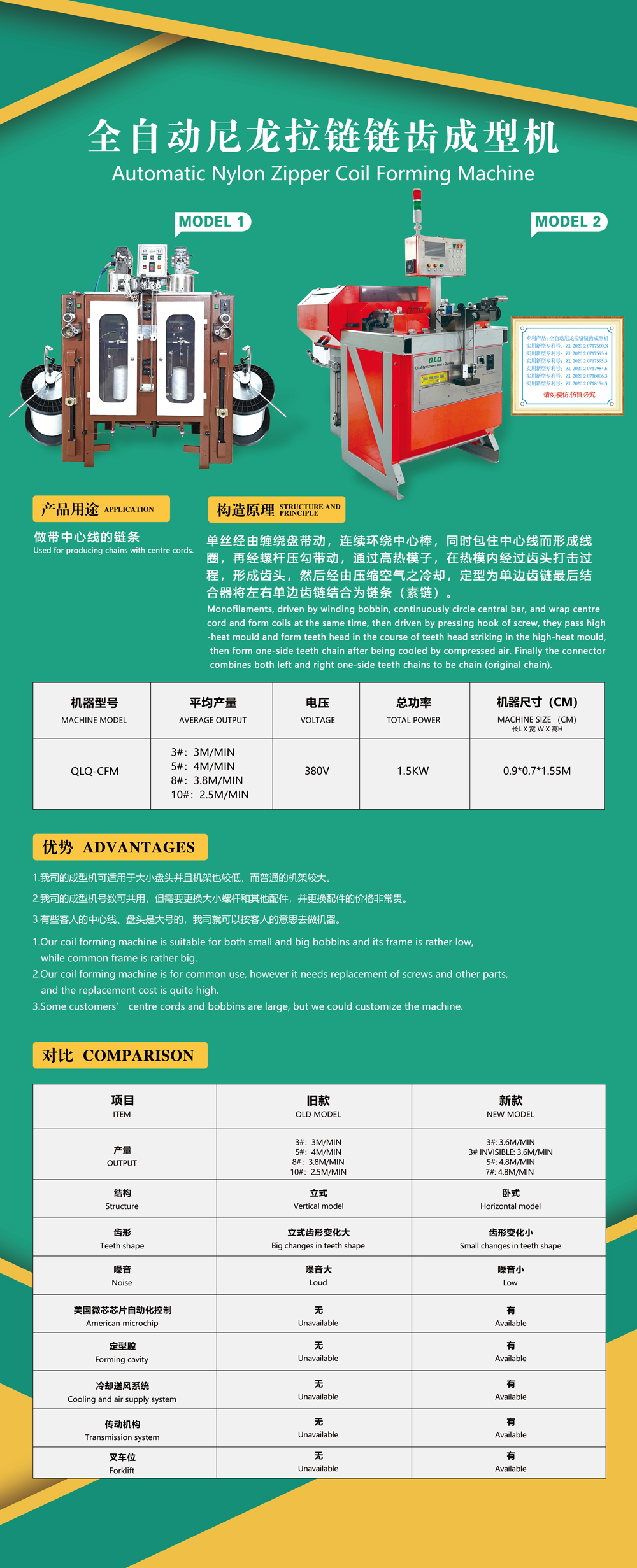 Our newly developed horizontal forming machine, with several design patents, has been put into trial stage. This machine provides higher efficiency and more consistent zip quality for the production of nylon zips. Factory direct sales. Welcome to ask any questions about zip processing, zip production equipment and slider moulds.
Comment