LAS VEGAS U.S.A.MAGIC FAIR INVITATION LETTER
Aug 07,2023 | QLQ zipper solution supplier
Hi,dear friends this is Cathy from Guangzhou QLQ Company.
We have an exhibition in Las Vegas in American from 7th August until 9th August .We come from Guangzhou ,We are the factory to make the zipper machines and slider machines.We also have a workshop to make the slider and zipper .
So if you are interested in different zippers such as nylon zipper plastic zipper, metal zipper or invisible zipper from the long-chain to the finished ,you're welcome to visit our booth.
In our booth you also can check some sliders and some bag accessories such dog hook, O ring, buckle or chain so you can see ,these are some photos about our factory for your reference.Here is our company and our team. Our booth number is C1 61010 we are here to wait for your coming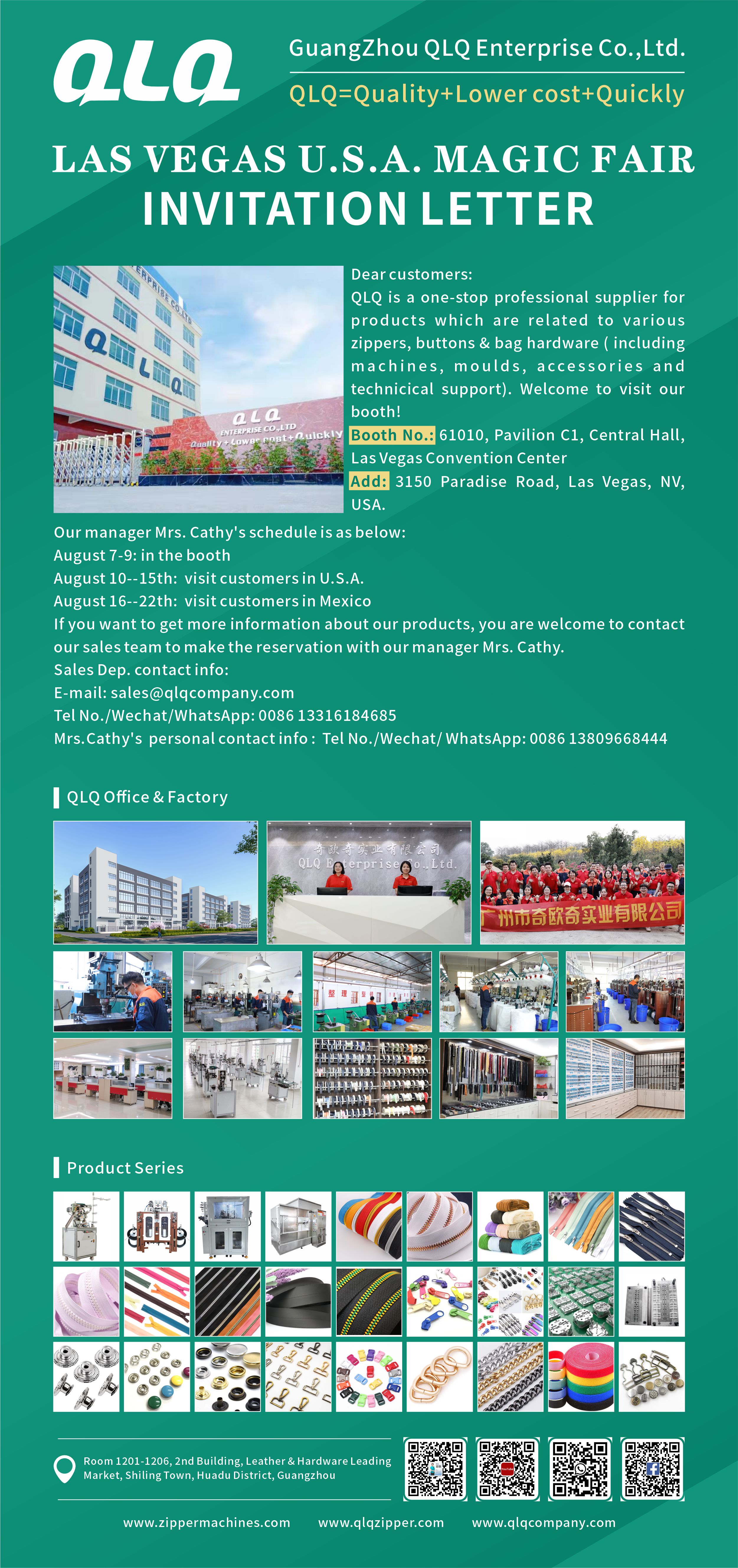 Comment